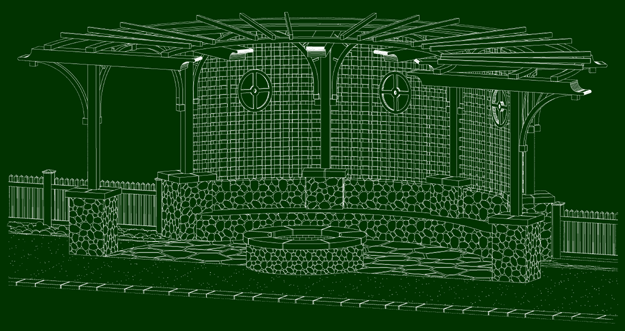 James DeLalla formed DeLalla & Associates, LLC to provide professional services in landscape architecture, site design, environmental planning and land development consulting. The firm's office is located in Ridgefield, Connecticut and serves clients on a regional basis. At present, the majority of DeLalla & Associates, LLC projects are in Fairfield County, Connecticut and Westchester County, New York.
The firm's personnel have established a breadth of expertise and combined experience over 30 years in the design and development field. This diverse experience forms a solid foundation for undertaking a wide variety of projects.
In addition to Mr. DeLalla, the firm presently includes Adam Kallstrom – Project Manager/Designer. Our CAD Drafting and Landscape Architecture capabilities are further expanded and supported through successful consulting arrangements. Jim DeLalla is a Licensed Landscape Architect in New York and Connecticut and is a member of the American Society of Landscape Architects.
DeLalla & Associates, LLC serves a broad range of clients including developers, municipalities, public/private organizations and individual residential clients. The types of projects the firm has undertaken include a variety of residential designs, land subdivision and municipal approvals, commercial site planning, wetland permitting, detailed landscape construction documents, regional recreation/open space planning, landscape design plans as well as wetland/pond restoration plans.